Have you had a positive experience with our work? Please send us a message with a review! Photos and/or videos featuring our work are also very welcome!
Music
One million views on Once Upon a December – Anastasia!
The Little Mermaid – New Orchestration
" Thank you so much! This sounds amazing! Everyone on the crew LOVES your tracks!!!! You have done an amazing job on everything, they really add to the show!" – Sean Thomas

The Phantom of the Opera – Title Song
" This sounds EXACTLY like the actual instrumental they used for the 25th anniversary" – Phantom 2003

" Now THIS is an instrumental, not one of those instrumentals where you can still hear the voices in the background" – It's_Magic 2003

Anastasia – Quartet at the Ballet
" I've been waiting for someone to make an instrumental for this song for years and now it's finally here." – Phoenix J.

Beauty and the Beast – Be Our Guest
" Thank you for all the work you've put into this project. These arrangements are exactly the same as the published material without cuts and great for playing, singing and dancing along! " – Lester Chun

The Little Mermaid – Part of Your World (Reprise)
" AMAZING! I directed Little Mermaid a few years ago and could have used a practice track like this." – Christopher MacPherson

Beauty and the Beast – Belle
" Dude these are amazing!!!!!! I can't believe you actually took the score and took your time to do these! These are amazing!! " – Carlos Alejandro Alvarenga

Wicked – For Good (Piano Version)
" Thankyou so much for this, im using it for a performance tomorrow and i really love its purer sound with just the piano!"
" hi just an update me and my friend performed today and we won 2nd place in our comp! so thanks a heap for this track xx " – Katharine O'Hagan

Beauty and the Beast – Overture
" I just want to thank you so much for these tracks! Having the instrumentals for under scenes and the wolf chase etc is so incredibly helpful to me as a director. Many times my music Director is off working with a lead and this allows my actors to get to know the underscoring as we block instead of way later when we're closer to performance. Just wanted to let you know they're very appreciated! " – TheaterGirl2

Lord of the Rings – Into the West
" Wow, I love this, it is the absolute best instrumental of this song that I have heard. " – Ben Adams
Covers with our tracks
These are only a few highlights, check our cover playlist on Youtube for more examples! Don't forget to mention our Youtube channel to get featured!
Costumes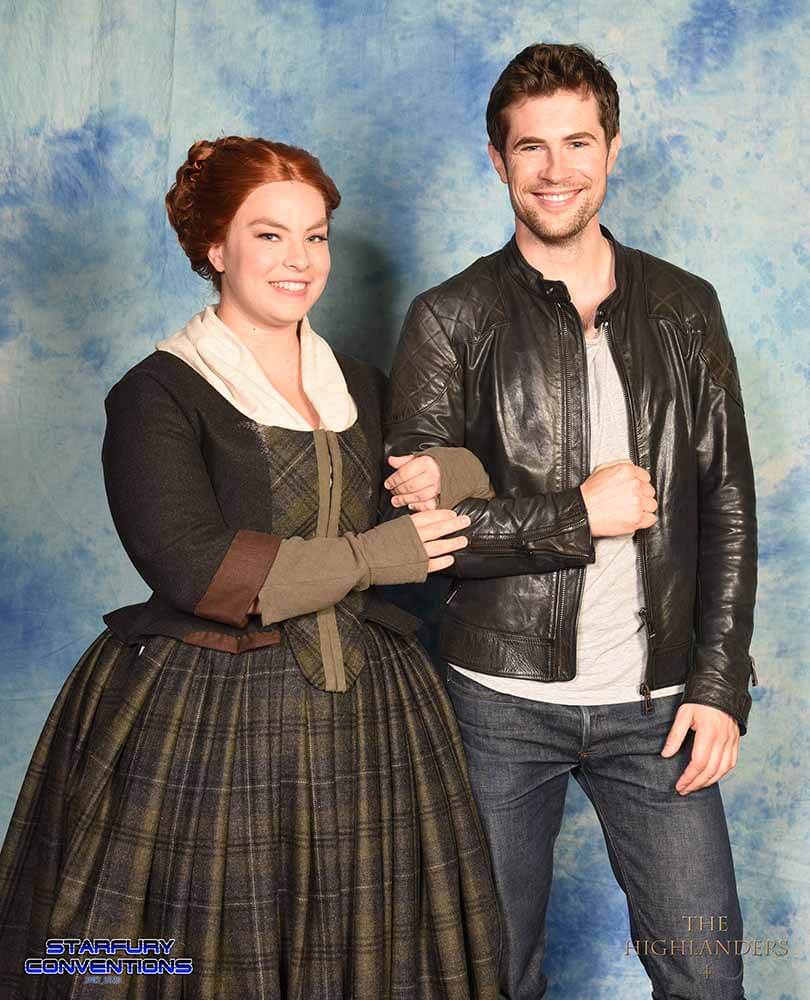 "Wow, that's a REALLY good Brianna!" – David Berry, actor (right)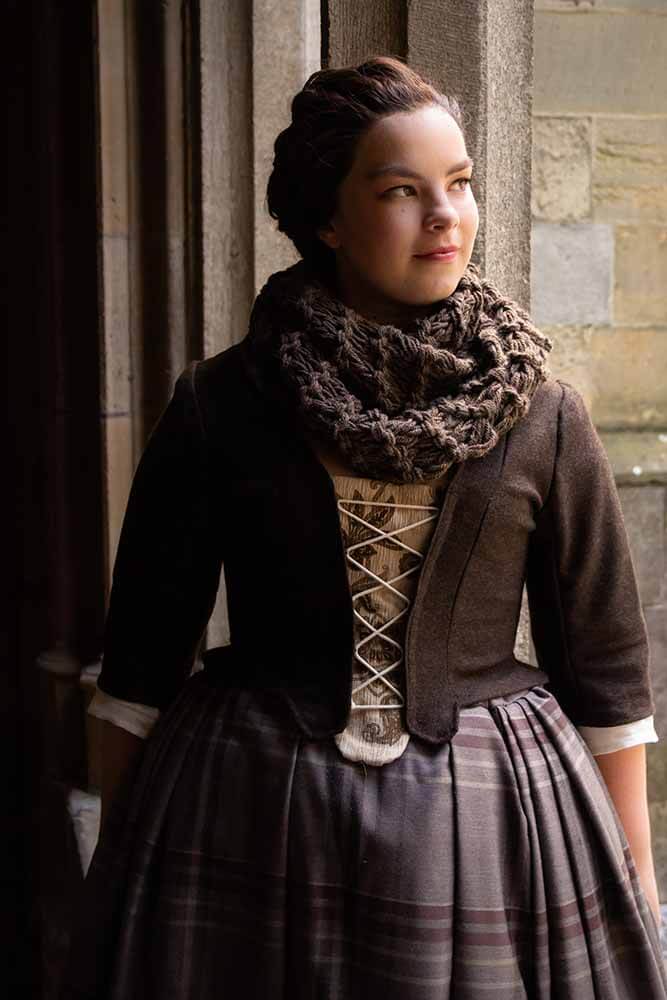 "Your wigs are fantastic, where did you get them?" – Lotte Verbeek, actress
"Are you wearing the original dress of Chantal Janzen (pictured on the right)?" – Carlo Boszhard, actor (original Dutch Lumière)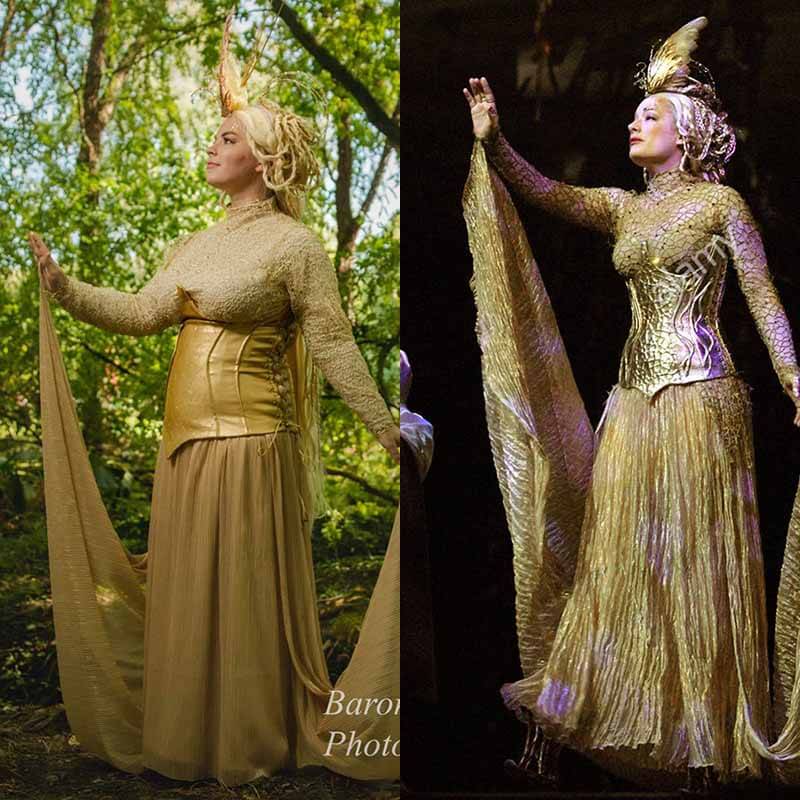 " Oooh wow it's so close ! Well done !!!!! " – Laura Michelle Kelly, actress (right)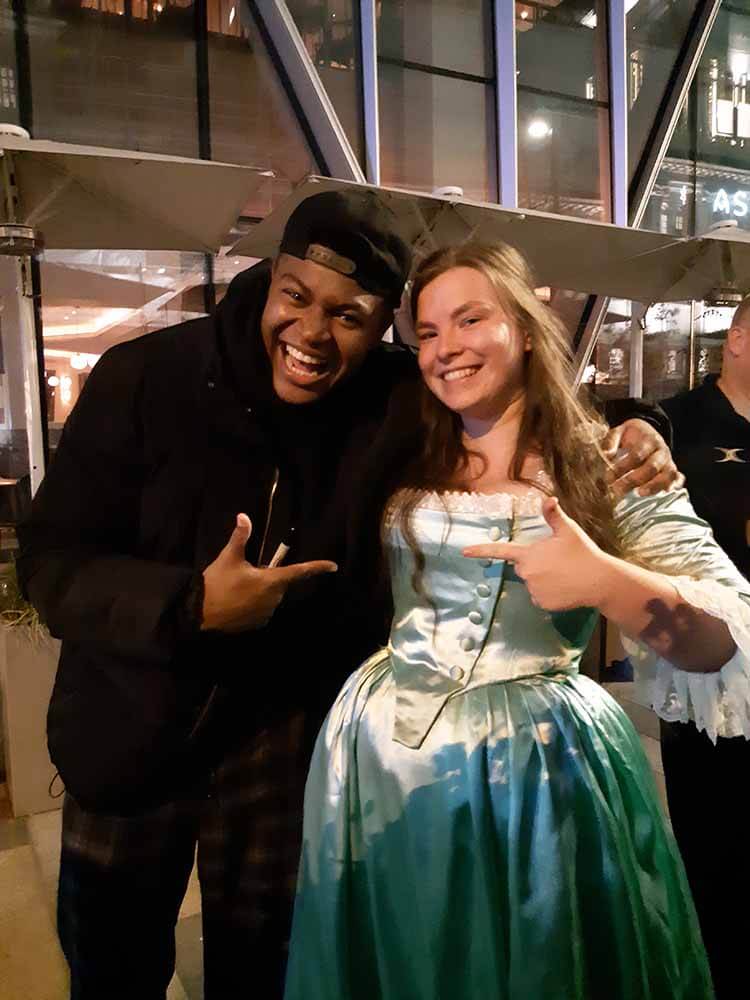 " This is really the most accurate reproduction of this dress I have seen so far." – theater staff Hamilton, London
Additionally, various positive responses from the cast at stage door, photo with Tarinn Callender, actor (left)
Videos
The Handmaid's Tale – Speechless
" Yes! I was hoping someone made a video with this show and song, they fit so perfectly!! Amazing job! " – Orochigirl17

" I didn't know the series, but the video was great! After I watched the series, the video was even better." – Martine (MSc)